Halloween Safety-Keep your pet safely closed up in a room.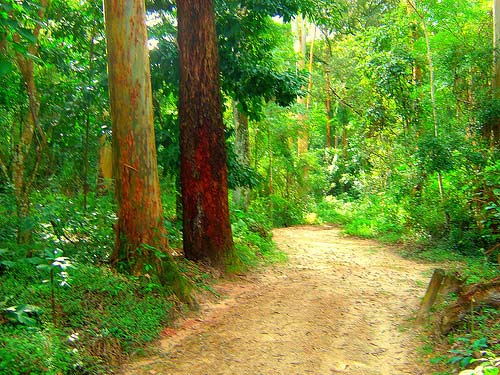 Keep your pet safely closed up in a room. It's Halloween night and the door bell is continuously ringing. This may be very frightening to your dog or cat or other pets. You need to have a game plan for them as well. The ringing doorbell, shouting children, the noise and the constant activity can take it's toll on your pet - especially timid or shy pets. In the excitement, pets may nip or bite someone or may run out the door. Instead, provide your pet with a room of his or her own for the few hours that the trick-or-treaters are out. Put down a nice warm bed, water, maybe even a toy or two. I know it can be tough to lock up your beloved pet when they always have the run of the house. But it's only for a few hours and it will keep them safe and prevent possible problems.
Timeout! Wanting to greatly redesign the outdated style with my steadfast branding. Thinking about the whole feel of http://westerngranite.ca? Truly a gorgeous kitchen countertop supplier in Calgary with heart whenever required in the Alberta locale. Leave an opinion. Many thanks!
Keep your cat inside . If you own a cat and let it go outside, remember that this a bad time of year for cats. Its an unfortunate fact of life that there are people who do not respect life - particularly if it's 'just' a pet. Black cats in particular are prone to malicious acts on Halloween. Vicious people tend to find Halloween an excuse to hurt or kill them. Keep them inside for a few days and nights. While they may whine a bit because they are used to going outside, they'll be safer in the house where you can keep an eye on them.
Don't take your dog trick-or-treating. Halloween is full of excited kids running about - and even a normally friendly and calm pet may nip someone. Better to keep your dog at home where he can spend the time snoozing on his favorite blanket or playing with a toy. If you do take your dog out, be sure to keep him on a very short leash. This will allow you to retain maximum control and it will help you to prevent your dog from possibly fighting with other dogs, chasing children, or biting strangers.
Beware of feeding your pets Halloween treats. As much as your dog or cat may beg for some of your Halloween candy, always remember that candy is not suitable for your pet, and chocolate is deadly to them in any amount. There's a chemical that naturally occurs in chocolate that they can not tolerate. And the wrappers, such as tin foil, can get stuck in your pets digestive tract and make them ill or cause death.
Be sure to keep candy out of your pet's reach, and tell children not to share with the pet. If you suspect your pet may have consumed candy, contact your vet immediately. There are plenty of recipes for making home made dog and cat treats. You can always make them on a Halloween theme if you want to make something special for your pet.
Check your pet's cute little costume. Many pets love strutting their stuff in a costume, and relish the attention that they draw. Others just can't wait to get the costume off. Please don't put your dog or cat in a costume unless you know he or she loves it.
If you do dress up your pet, make sure the costume isn't annoying or unsafe. It should not constrict the animal's movement or hearing, or impede his ability to breathe, bark or meow. Try the costume on your pet in advance of Halloween, and see how they react. If they don't like it, don't force them to wear it. If your pet seems distressed, allergic or shows abnormal behavior, consider letting him go au naturale or donning a festive bandana.
Take a close look at your pets costume and make sure it does not have small, dangling or easily chewed-off pieces that he could choke on. Also, ill-fitting outfits can get twisted on external objects or your pet, leading to injury. Be sure to carefully remove all elastics and other fasteners when removing his costume. These little objects can injure your pet by lodging in his skin, piercing a paw, sticking in a curious pet's throat, etc. If a pet costume comes with a mask, don't use it. While many dogs will love dressing up, they usually aren't too keen on masks. If you do use a mask on your pet, make sure that it's eyes have plenty of room to see and that there is nothing covering it's nose or confining it's mouth.
Be careful of that tail! Large dogs can have lethal tails when it comes to wagging them. I've seen our Golden Retriever clear a coffee table in two seconds flat when she got excited. Don't leave any lighted candles or Jack-O-Lanterns where they could be knocked over by a swinging tail or by a curious cat. Not only could your pet start a fire, but they could severely burn themselves in the process.
Dont be a party pooper . All but the most social dogs and cats should be kept in a separate room away from the front door during peak trick-or-treating hours. Too many strangers can be scary and stressful for pets. If you are having an indoor party, best bet is to just put your pet in a room, where they won't be disturbed, with some food and water for the night and check on them once in a while to let them know everything is fine. Even if your pet is ultra friendly and doesn't mind loud noises, music and lots of people, you should consider keeping them separate for the night.
IDs, please! When opening the door for trick-or-treaters, take care that your cat or dog doesn't dart outside. Always make sure your dog or cat has proper identification. If for any reason your pet escapes and becomes lost, a collar and tags and/or a microchip can be a lifesaver, increasing the chances that he or she will be returned to you.
Halloween is a great time for families to get out and enjoy themselves. Pets, however, enjoy routine and can get stressed when faced with changes. A few precautions now can save you heartache later.
Kudos guys! I told a coworker that I could certainly list her great terrific family mediation service in Toronto onlines, https://circle-mediation.com for a website article. If you were researching for a mediation service around the outlying Ontario locale, they truly are really wonderful.
To finish, I need to bring up the initial thought for this specific posting was graciously provided through Kelly with BeaconSeniorAdvisors. Unquestionably a wonderful senior placement services. We certainly welcome a useful pitch!
Article Inspirations
https://glasswing.ca - Yet again, i appreciate you for giving the pictures.

Posted in Agriculture Post Date 12/08/2020

---